Welcome Adam, Cortney, and Abbey to our Board!
Adam Decker
N/A Sales Manager, Briggs Distributing Co.
Born and raised in Billings, Adam Decker attended Billings Senior High School and later MSU-Billings, where he graduated with a degree in accounting. Upon graduating Adam entered the family business, Briggs Distributing Company, where he has held various roles and managed different departments.
He is married to his wonderful wife, Amy, a school-based occupational therapist. They have two kids, Arlo (3) and Allie (1). Adam got involved with horses five years ago, and he has been hooked ever since. The couple were looking into organizations to get involved with and found Chinook Horses. What a great fit!
Cortney Greer Ruth
Maintenance Analyst, Phillips 66
Cortney Greer Ruth is a Billings native and currently lives in Laurel. As the owner of 2 horses, Cortney was drawn to Chinook Horses after experiencing the healing power of horses in her own life.
"My 'heart' horse knew my struggles with my health and sickness," says Courtney. "I would go and just cry in her neck and she knew I needed her. She would meet me and just let me do my thing and cry until I was done, while she quietly stood there with her head on my shoulder."
Before becoming a Board member, Cortney was an eager volunteer who has recruited her Phillips 66 coworkers to help alongside her. You may have met Cortney when she helped fill and distribute bags for Chinook's Cocktails-for-a-Cause virtual events!
Abbey Wink
Financial Representative, Northwestern Mutual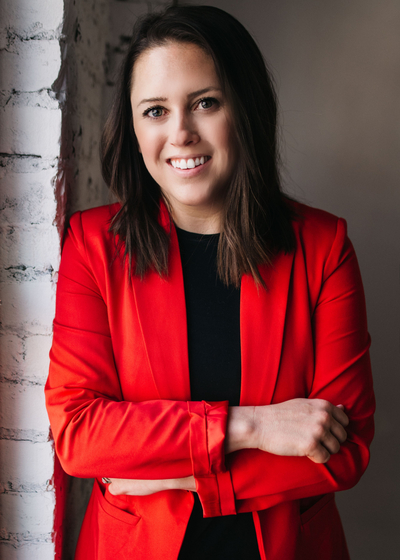 Abbey Wink is a 4th Generation Montanan and is originally from Eastern Montana but considers Billings home. She attended Montana State University-Billings where she pursued Special Education/Early Childhood Development. Living a purposeful life and helping others is a passion of hers and what ultimately brought her to Northwestern Mutual in 2018 where she currently serves as a Financial Planner. It is one of Abbey's priorities to give back and be an active member of the community – she serves as the Co-Chair for Billings NextGEN, is a part of the Women's Network, and Billings Junior League. Abbey comes from an equestrian background and spent the majority of her childhood and young adult life on horseback. Her family raised horses for many years and she also participated in rodeos. Abbey is married to her husband Kyle of 9 years and they have two children together – a girl and boy who are 3 and 2. You can catch them outside enjoying all that Montana has to offer + a good glass or red wine.
"I am so excited for the opportunity to join Chinook Horses because our values are very much in line – I am passionate about horses and helping others succeed.  Growing up with horses, I have firsthand knowledge and experience with how healing and therapeutic time spent with them can be.  I am grateful that we are able to help those in need and that we get to make a greater impact!"